Thinking of the perfect gift for your significant other can be hard, as you never know exactly what they're getting you in return. Here are a few gift ideas to get your significant other this Valentine's Day from a few varying price points!
Gifts For Him
Amazon Echo 3rd Gen—Smart speaker with Alexa
Consider this a gift for both of you! Make both of your lives easier and ask Alexa anything, play your favorite songs while cooking, or even use Alexa as an intercom to talk to any room in the house and stay connected with your family.
Price: $74.99 on amazon.com
Watch Box for Three Watches
If he has a collection of watches that deserve to be displayed, this watch display stand is a beautiful way of keeping them together, yet proudly visible. You have an option to engrave a message to him on the front, back, or both.
Price: Starting at $99.96 without engraving on etsy.com
Personalized cutting board
If he loves to cook, show him how much you appreciate it! You can have this cutting board engraved as well. It is not only decorative, but it is also useful!
Price: starting at $90.06 on etsy.com
A subscription to the Dollar Shave Club
A cheaper and easier solution for shaving! Now you don't have to worry about repeatedly going to the store for razors because they'll show up right at your doorstep!
Price for the trial set: $5.00 on dollarshaveclub.com
Gentlemen's Hardware Hammer Multi-Tool
He won't have to worry about finding each individual tool if they're all together! This 6-in-1 is a great gift for your handyman who likes to bring his toolset on the go.
Price: $27.00 on wildandwolf.com
Gourmet Popcorn Seasonings
Spice up your movie nights with these gourmet popcorn seasonings. Let him pick the seasoning so you can pick your favorite rom-com!
Price: $38.00 on etsy.com
BBQ Grill Tool Set
Perfect for BBQing, camping, picnics, and outdoor cooking, this grill set is a great gift for someone who enjoys some high-quality grilling!
Price: $25.99 on amazon.com
For Her
The Date Night Cookbook
This is a great gift for both of you to do together! Make some new delicious recipes and cook them together! What more could you ask for than bonding over food?
Price: $13.49 on amazon.com
Valentine's Day Red Rose Bear
Can you think of a cuter flower arrangement? This adorable red rose bear is perfect for your someone special and is sure to make her smile this Valentine's Day!
Price: $76.50 on etsy.com
Engraved Charcuterie Board
What goes together better than love and cheese? This beautifully made, engravable charcuterie board is the perfect gift for your favorite cheese-lover.
Price: starting at $55.00 on etsy.com
Knot Earrings 1/10 ct tw Diamonds Sterling Silver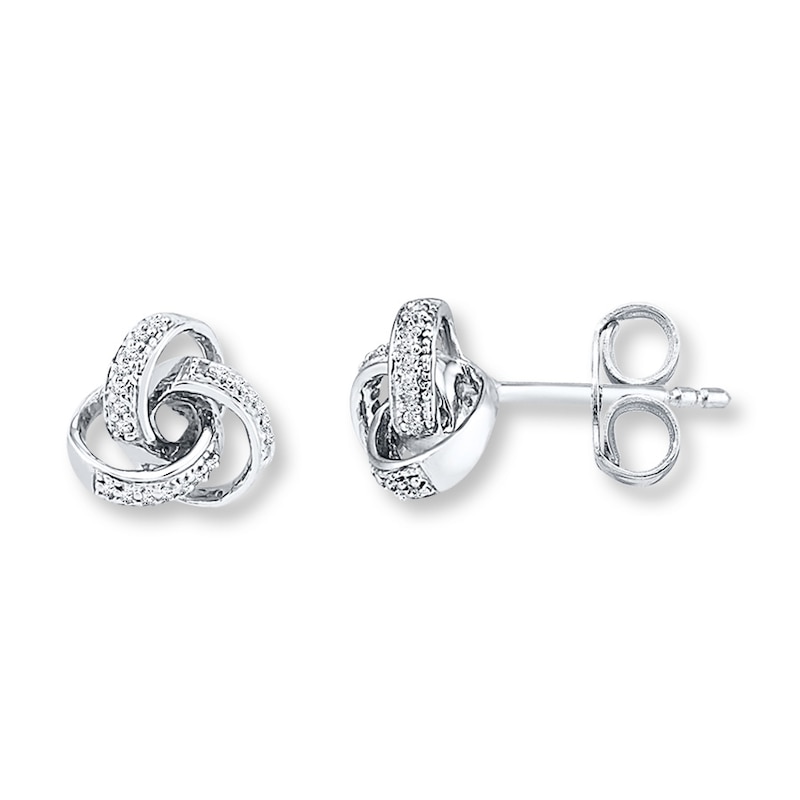 Jewelry is always a romantic way to show her you care. These beautiful knotted earrings are sure to catch her eye!
Price: $164.25 on kay.com
Her Favorite Scented Candle; or this on-trend Pink Sands candle
Making your whole home smell like her favorite scent is definitely going to show her how much you care (and that you pay attention). If you happen to not be sure which scent to pick out, Pink Sands is a lovely, well-themed option!
Price: $29.50 for large on yankeecandle.com
Eternity Flower Arrangement
While on the pricier side, these extravagant roses will give her a reminder that you'll love her for an eternity.
Price: Varies per arrangement. The average arrangements are generally around $400. There are many other options and price ranges on the website. Found on venusetfleur.com
Cheeses of the World Sampler
Pair this with the charcuterie board and you have the perfect gift! Satisfy every cheese craving with different tastes of cheese from around the world.
Price: $49.00/each on murrayscheese.com
Beauty Box Subscription
If she's a makeup lover and is always up for trying new and different products, this is the gift for her! With skin, hair, and style products, each one is tailored just for her!
Price: $156 prepaid subscription for 12 months
Valentine's Day-themed Gift Set at Lush Cosmetics
Give her a relaxing gift this Valentine's Day with any of these gift sets at Lush Cosmetics! They are bound to have a set that she would enjoy. We listed a few different options below in case you need help narrowing down your choices.
Price: For the Rosie gift set, $49.95 on lushusa.com
We hope that you find the perfect gift for whoever you're shopping for. Just remember that while giving your significant other a gift for Valentine's Day is always appreciated, don't forget that the day is about remembering how much you love and appreciate them.
Be sure to check out our latest article below if you're stuck on what to do for Valentine's Day!
Things to do on Valentine's Day Article
By: R. Kubek